Fun Water Adventures In Palmas Del Mar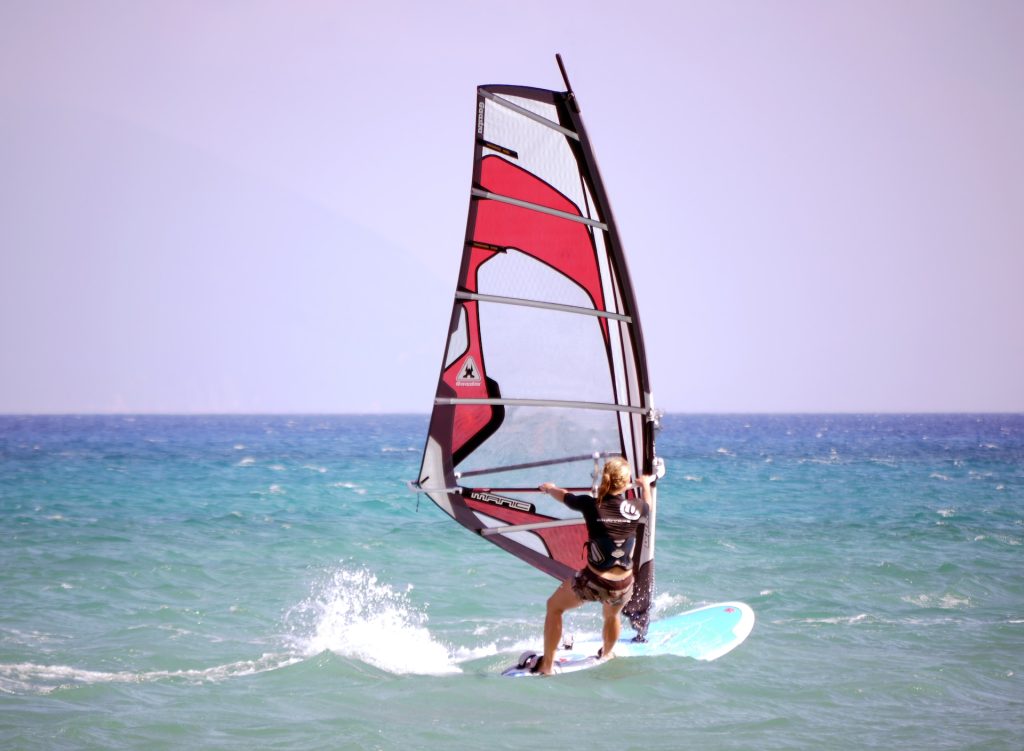 With many water activities available, you can dive into crystal-clear waters and discover a new world beneath the waves. Palmas Del Mar is a hotspot for water sports, offering everything from snorkeling and kite-surfing to kayaking and paddleboarding. The warm, turquoise waters teem with vibrant marine life, providing an underwater spectacle that will leave you in awe. Whether you're a first-timer or a seasoned diver, nearby in Fajardo, you'll be able to find courses and expeditions that cater to all skill levels. So, put on your swimwear, slather on sunscreen, and prepare for a splashy adventure in the Caribbean Sea.
Under the Sea: Scuba Diving and Snorkeling Experiences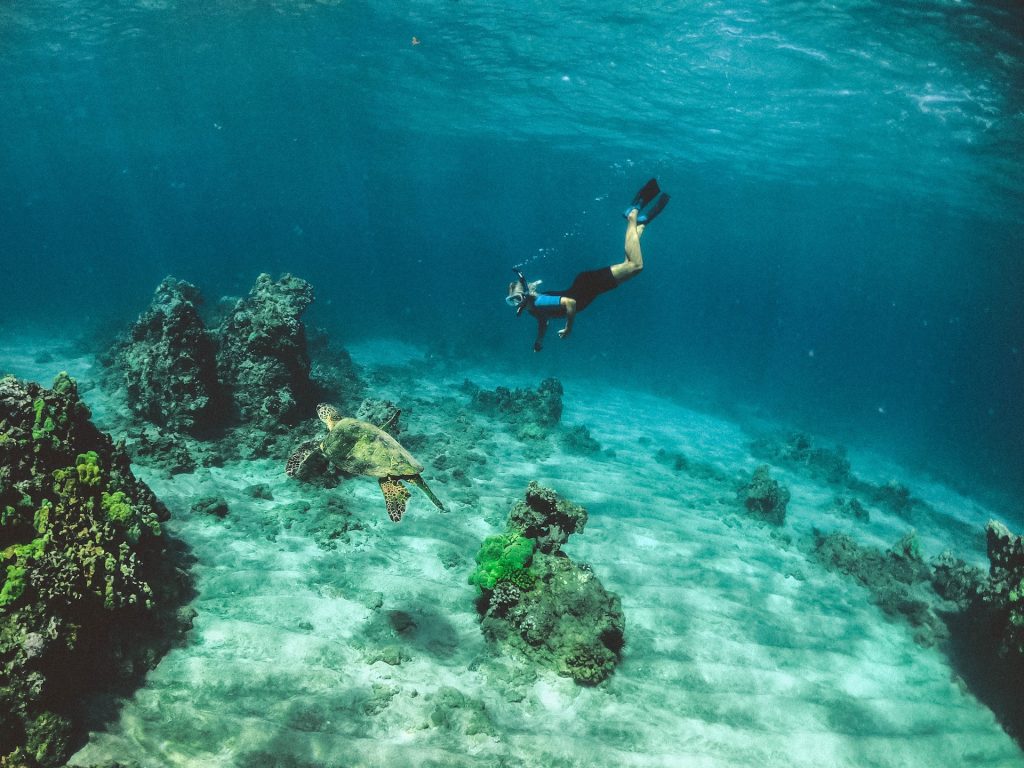 The underwater world of Palmas Del Mar is a sight to behold. Its diverse marine life and colorful coral reefs make it a paradise for divers and snorkelers. Diving beneath the surface, you'll encounter various sea creatures, from playful dolphins to graceful sea turtles. The clear waters provide excellent visibility, ensuring a memorable underwater experience. In addition, there are many tours to the beautiful Islands of Vieques & Culebra for even more beautiful diving experiences & water sports options.
Ride the Waves: Boat Tours and Water Sports
If you prefer to stay above water, there's plenty for you too. From jet-skiing and windsurfing to sailing and fishing, plenty of water-based activities entertain you. Hop on a boat tour for a relaxing cruise around the coastline, or get your adrenaline pumping with some water sports. For a unique experience, try paddleboarding at sunset or embark on a night-time bioluminescent bay tour. With the sun's warmth on your skin and breeze through your hair, you'll relish the thrilling sense of liberty water sports provide.
Sports and Recreation Swing and Serve: Golf and Tennis in Palmas Del Mar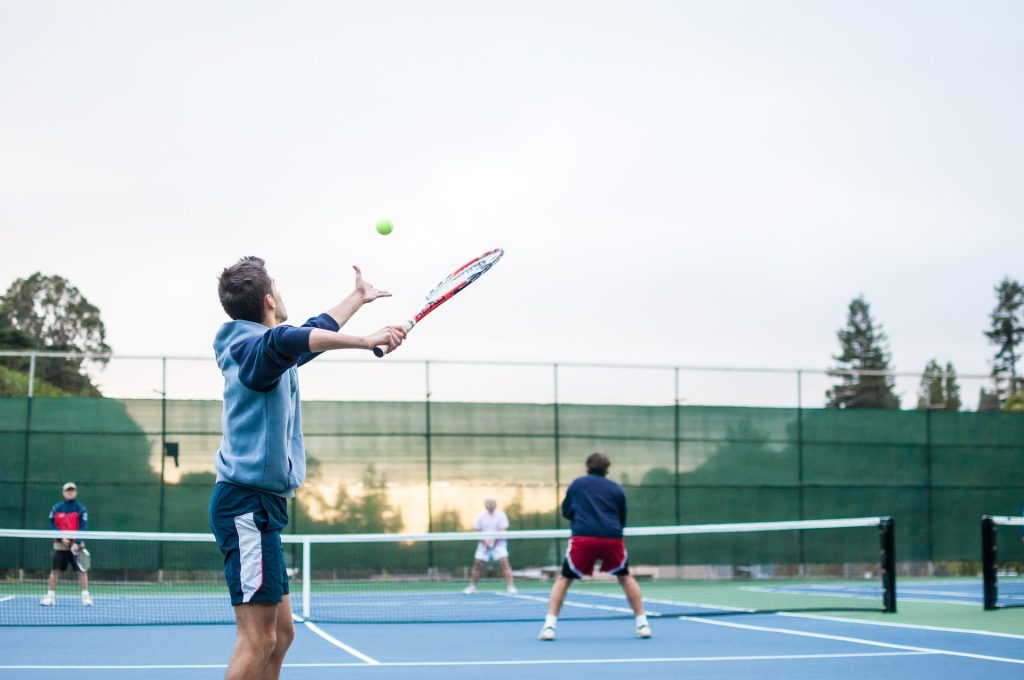 If you enjoy your adventures on dry land, Palmas Del Mar offers a range of sports and recreational activities. The resort community is home to some of the best sports facilities in Puerto Rico, ensuring plenty of fun and excitement for sports enthusiasts.
Perfect Your Swing: Golfing at Palmas Del Mar Golf Club
The Palmas Del Mar Golf Club boasts two championship 18-hole golf courses, each offering a unique set of challenges for both novice and experienced golfers. Home to a world-class golf course, golf enthusiasts can enjoy a round or two amidst the stunning backdrop of the Caribbean Sea. With its manicured greens, strategic bunkers, and breathtaking views, the golf club provides a golfing experience. So, grab your clubs and prepare to launch your drive in this slice of paradise.
Game, Set, Match: Tennis Facilities and Tournaments
If tennis is more your style, the Palmas Del Mar Tennis Club is sure to impress. With 20 courts, including two artificial grass Omni Courts, 4 Har-Tru clay courts, and 14 hard courts, it's the largest tennis facility in the Caribbean. The club offers a range of programs and lessons for all skill levels and ages and regularly hosts tournaments. So, whether you want to improve your backhand or enjoy a friendly match, the tennis club has you covered.
PickleBall In Palmas Del Mar
We can't forget about the fastest-growing sport in the United States, PickleBall!
Palmas has a very active, welcoming, and highly engaged PickleBall community. The Palmas Athletic Club boasts 6 new and permanent Pickleball courts, including lights to enjoy this beautiful sport in the evenings.
Multiple instructors are ready to help you improve your game. Weekly training sessions and monthly tournaments & exhibitions exist as well.
Regardless of your playing level, you'll love the highly active Pickleball scene in Palmas.
Equestrian Experiences Saddle Up: Horse Riding Adventures in Palmas Del Mar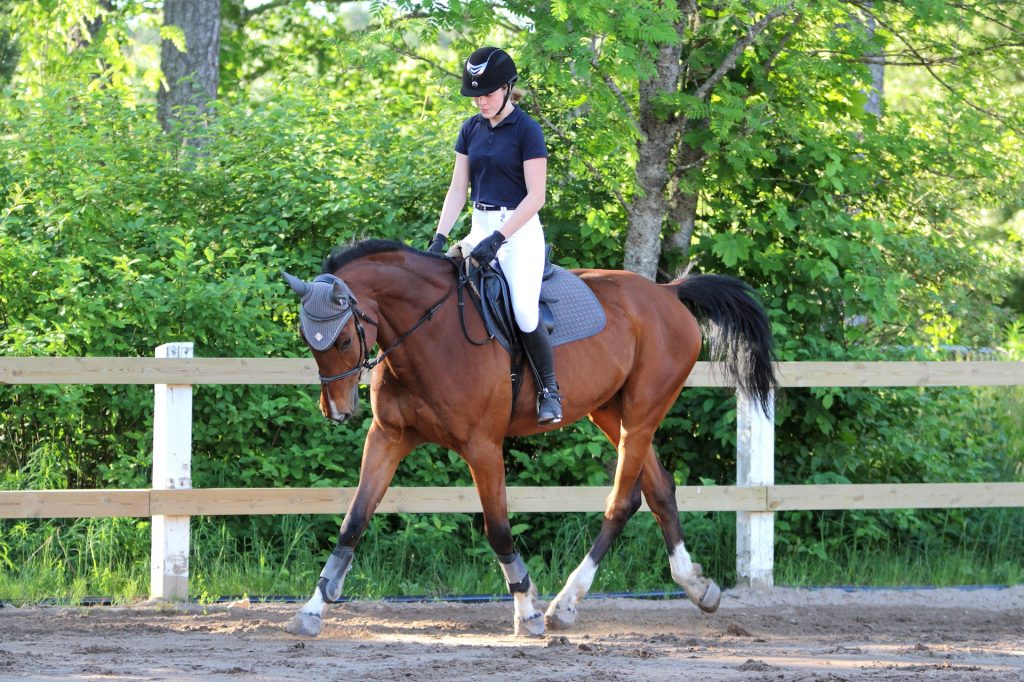 Experience the thrill of horse riding as you traverse the picturesque landscapes of Palmas Del Mar. The resort's equestrian center offers a range of horse riding experiences, from guided trail rides to riding lessons.
Meet the Majestic Creatures: Horse Riding Lessons and Trails
You'll be captivated by the breathtaking coastal vistas and verdant landscapes during your ride. The horse riding lessons and courses provide a distinctive method to discover the region, even if you're a beginner. The expert instructors prioritize your safety and enjoyment, imparting fundamental horse riding skills and leading you along the picturesque trails.
A Unique Experience: Sunset Horse Rides
There's nothing quite like a sunset horse ride to end your day. The golden colors of the sun setting, the cool evening breeze, and the rhythmic clip-clop of your horse's hooves create a magical atmosphere that's truly unforgettable. Soaking in the beauty of Palmas Del Mar is the perfect way to wind down after a day of adventure.
Pterocarpus Forest – The Wonders of Nature: Hiking Trails and Wildlife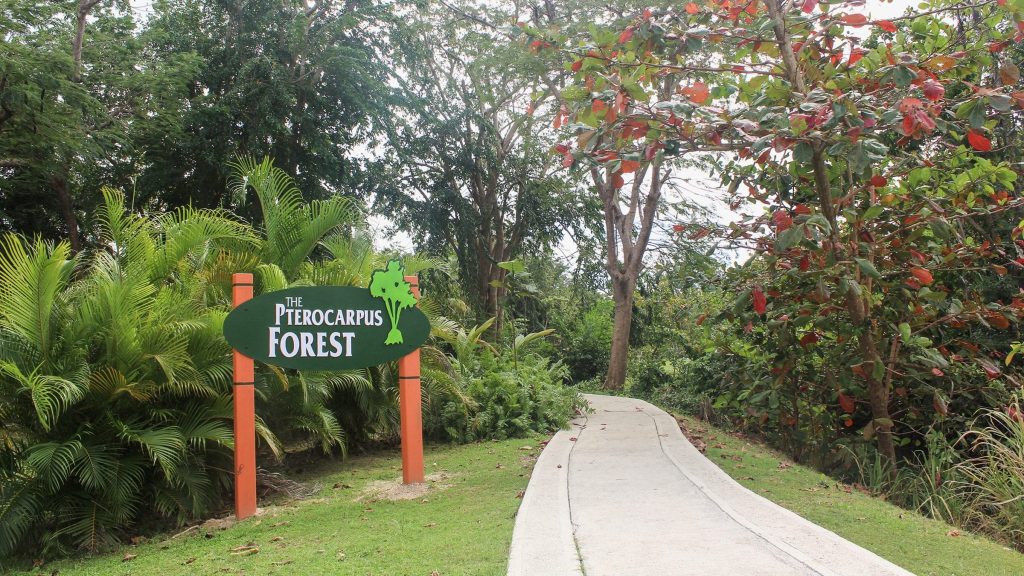 Venture into the heart of Palmas Del Mar's natural beauty with a trip to the Pterocarpus Forest. This lush, verdant landscape is a haven for nature lovers and a testament to Puerto Rico's rich biodiversity. As you wander through the forest, you'll be greeted by the relaxing sounds of nature, the cool shade of towering trees, and the sight of exotic flora and fauna. The forest is home to various wildlife, including many bird species, making it a birdwatcher's paradise.
The well-maintained trails cater to all fitness levels, and along the way, you'll find several spots perfect for a picnic. So, pack a lunch, put on your hiking boots, and get ready to lose yourself in the enchanting world of the Pterocarpus Forest.
As you navigate the forest, watch for the wildlife that calls this forest home. From the musical coqui frogs to the vibrant Puerto Rican Tody, the forest teems with life. Remember to bring your camera, as the woods offers plenty of photo opportunities. Whether you're a casual walker or an avid hiker, the forest's trails promise a stimulating and rewarding experience.
Local Cuisine Puerto Rico: Dining in Palmas Del Mar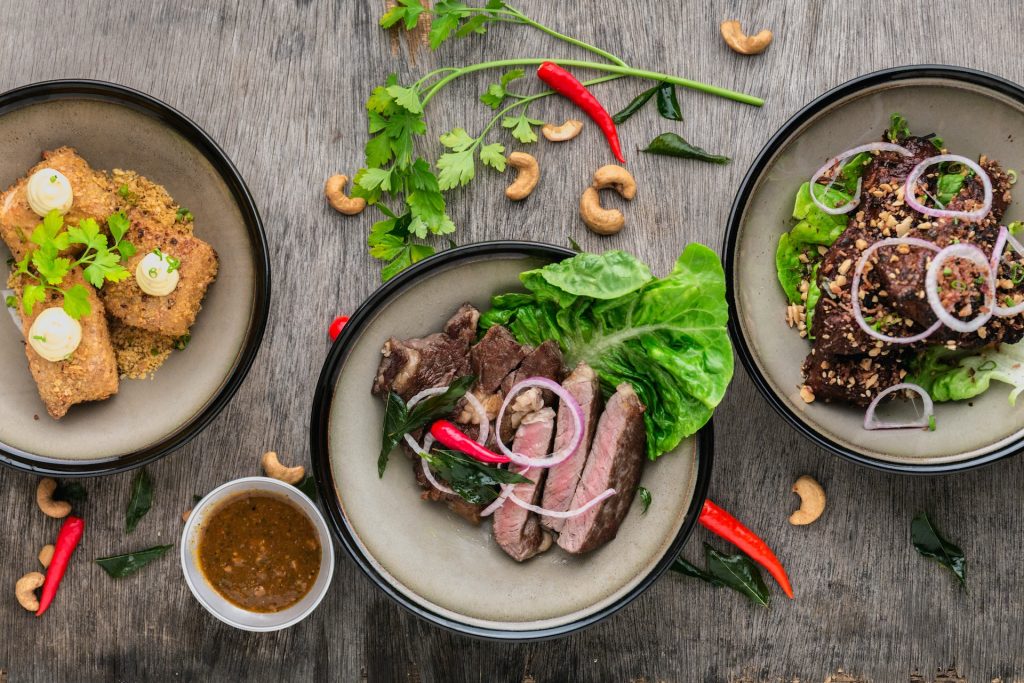 No trip to Palmas Del Mar would be complete without indulging in the local cuisine. With a plethora of dining options available, you can savor a variety of dishes that showcase the rich culinary heritage of Puerto Rico.
Seafood Delights: Best Restaurants for Seafood Lovers
Being a coastal resort, Palmas Del Mar is a haven for seafood lovers. From freshly caught fish to succulent shrimp, the local restaurants serve various seafood dishes that will tantalize your taste buds. Try the mofongo relleno de Camarones, a local favorite of mashed plantains stuffed with shrimp.
Local Flavors: Traditional Puerto Rican Dishes to Try
Beyond seafood, Puerto Rican cuisine offers many mouthwatering dishes. Be sure to try the arroz con gandules (rice with pigeon peas), Lechon asado (roast pork), and pastelillos (fried turnovers). Each dish is a burst of flavors, reflecting the island's blend of Spanish, African, and Taino influences.
You'll find many restaurants and different food options at Palmanova Plaza.
Shopping and Leisure Retail Therapy: Shopping in Palmas Del Mar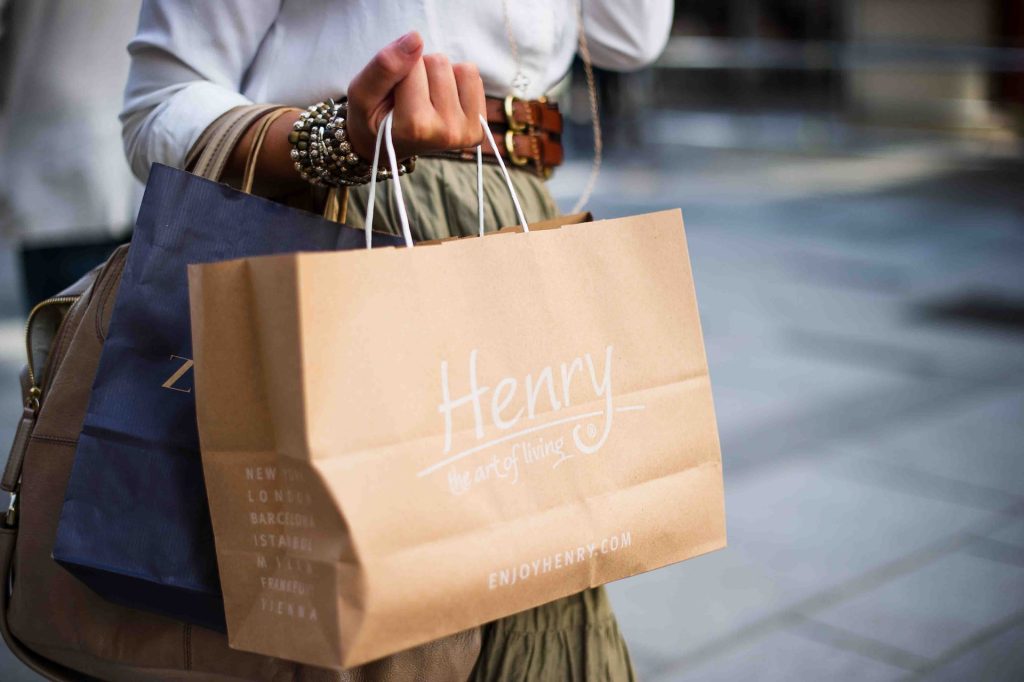 When you're not exploring the great outdoors or diving into water adventures, take some time to explore the local shops. Palmas Del Mar offers a shopping experience from high-end boutiques to local Farmer's markets.
Souvenirs and Keepsakes: Visit Palmanova Plaza to Shop for Gifts
Whether looking for a souvenir for your trip or a gift for loved ones back home, you'll find plenty of unique souvenirs in the local shops of Palmanova Plaza. Consider picking up locally made crafts, Puerto Rican coffee, or a bottle of the island's famous rum.
Leisurely Afternoons: Cafes and Relaxation Spots
There's nothing like a leisurely afternoon at a local cafe after a day of adventure. Enjoy a cup of Puerto Rican coffee, indulge in a sweet treat, and watch the world go by. It's a fantastic way to relax and recharge for your next adventure.
Nightlife After Dark: Nightlife in Palmas Del Mar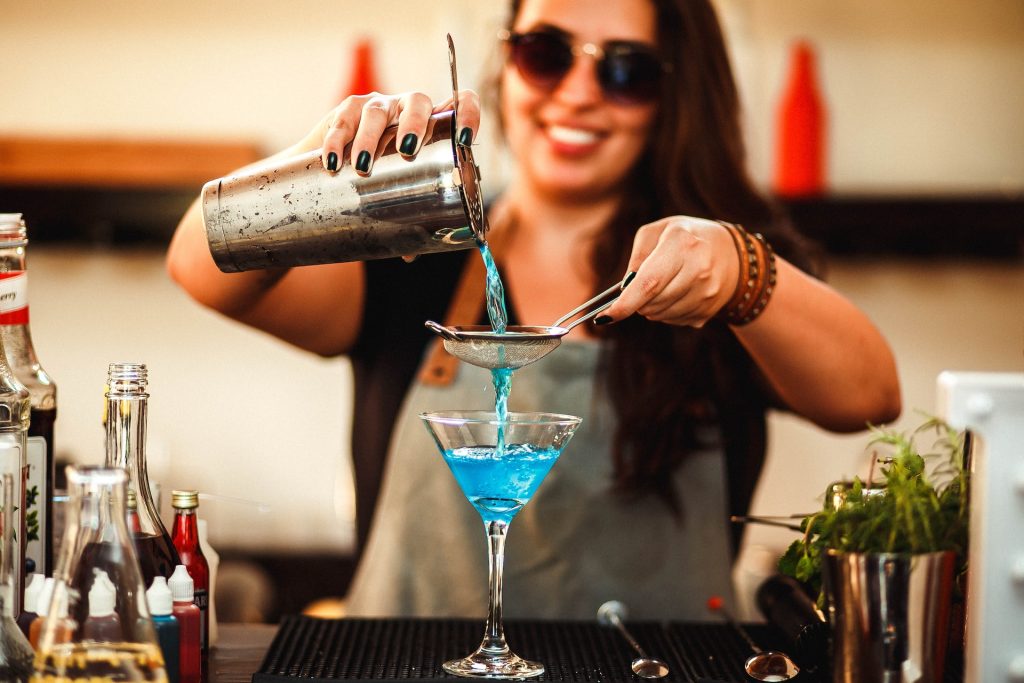 Palmas Del Mar comes alive with a vibrant nightlife scene as the sun sets. Whether you're looking to enjoy a quiet drink or dance the night away, there's something for you in the Palmas nightlife scene that you will enjoy.
Unwind and Relax: Restaurants & Bars
If you prefer a quieter evening, unwind at one of the many restaurants or stop by the Wyndham Hotel Bar. Enjoy a glass of wine, a craft cocktail, or a local beer while reflecting on your unforgettable day in Palmas Del Mar.
Your Unforgettable Journey: Wrapping Up Your Palmas Del Mar Experience
As your journey in Palmas Del Mar ends, you'll leave with a newfound love for this tropical paradise and a heart full of memories. From the stunning natural beauty to the exciting adventures, the delicious cuisine to the relaxing nightlife, Palmas Del Mar offers an unforgettable experience. Now it's time for you to dive in!
So there you have it, your guide to experiencing the unforgettable in Palmas Del Mar. Now all that's left is to pack your bags and embark on your adventure. Safe travels!