Envision a place where the ocean's rhythm matches your heartbeat, the golden sand under your toes seems to extend an endless welcome, and each sunrise brings new opportunities for adventure and relaxation. This masterpiece, dear reader, is Palmas Del Mar Resort in Humacao – a unique blend of natural wonder and well-planned urbanization nestled in the southeastern corner of Puerto Rico.
The Beauty of Palmas Del Mar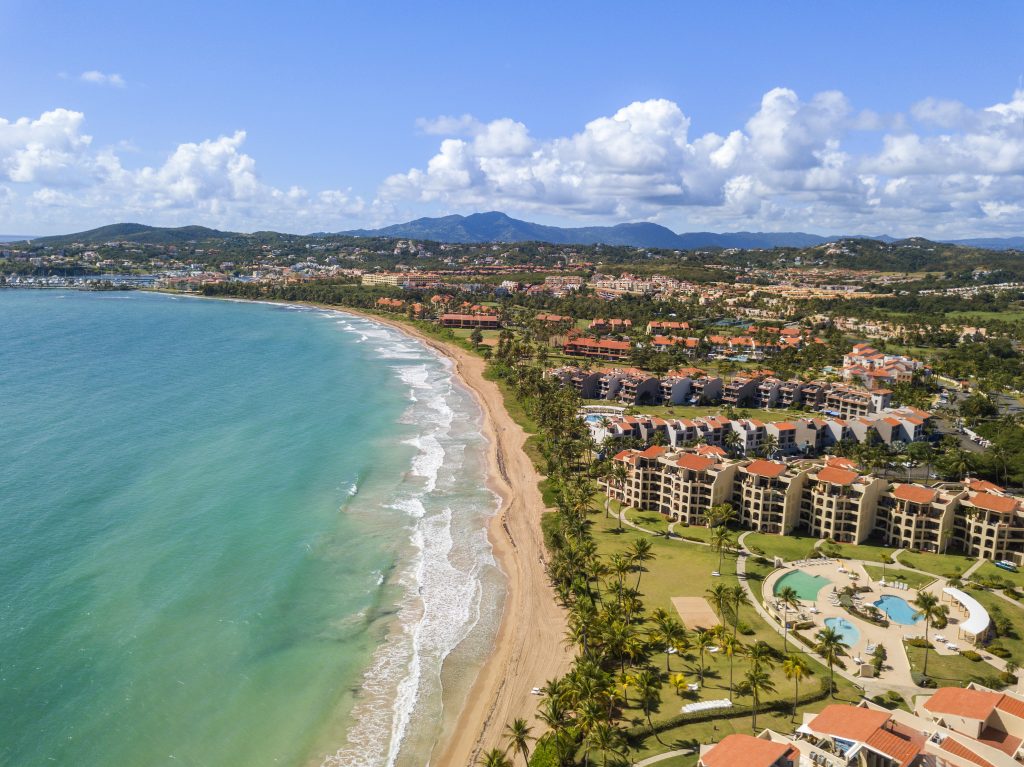 Describing Palmas Del Mar's beauty is akin to capturing a rainbow in a bottle. Our journey begins with the beaches, shimmering expanses of sand gently caressed by the azure waves of the Caribbean. Its beaches do not just stretch sand; they are golden arenas where the sea and land engage in a perpetual, playful tango. The flora, a brilliant exhibition of Mother Nature's green thumb, adds vibrancy to this Caribbean dreamscape. Bathed in the warm embrace of the tropical climate, this haven presents an orchestra of ocean views that could make even Neptune envious. The beauty here isn't a sight; it's a feeling that pulsates in the rhythm of crashing waves and rustling palms. As you wander through Palmas Del Mar, every turn reveals a spectacle of nature's artistry.
The Community of Palmas Del Mar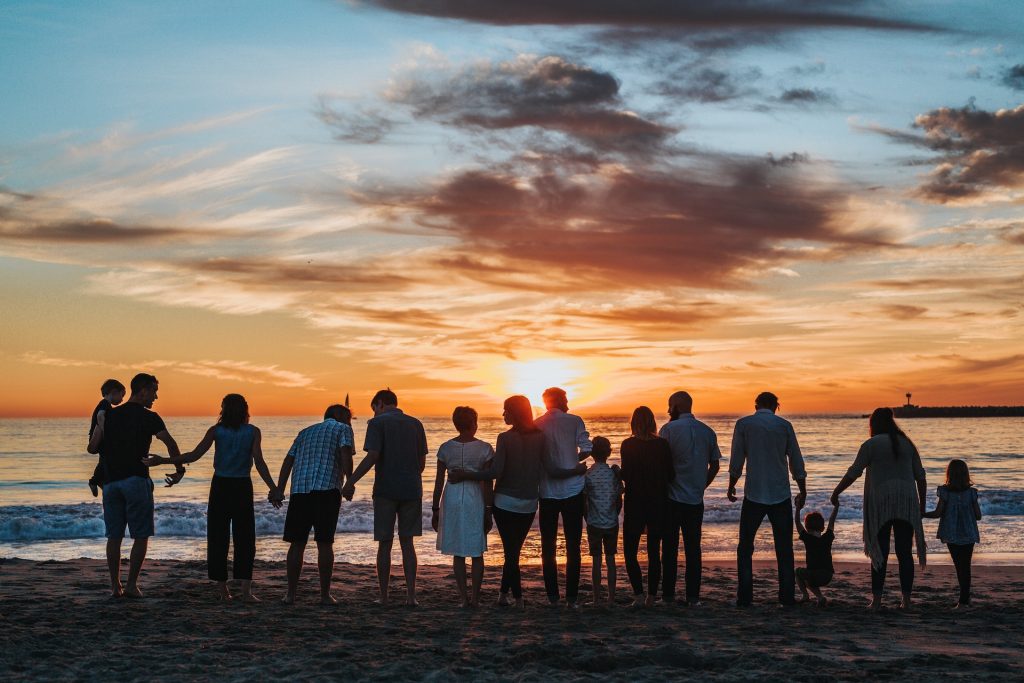 Yet the true heart of Palmas Del Mar is its people – a medley of warm smiles and open arms waiting to welcome you into their fold. This resort community is where camaraderie transcends mere neighborliness, transforming into a profound sense of belonging. It is where festivals, stories, cuisines, and traditions interweave into a rich tapestry of shared life experiences. Here, diversity isn't just accepted; it's celebrated. This cultural melting pot has blended the best from many backgrounds into an exquisite communal mosaic.
The friendly smiles aren't mere expressions but the unspoken code of a welcoming community. With its rich medley of cultural diversity, life here celebrates shared stories, laughter, and human connection, played out against a picturesque backdrop.
The Amenities and Lifestyle in Palmas Del Mar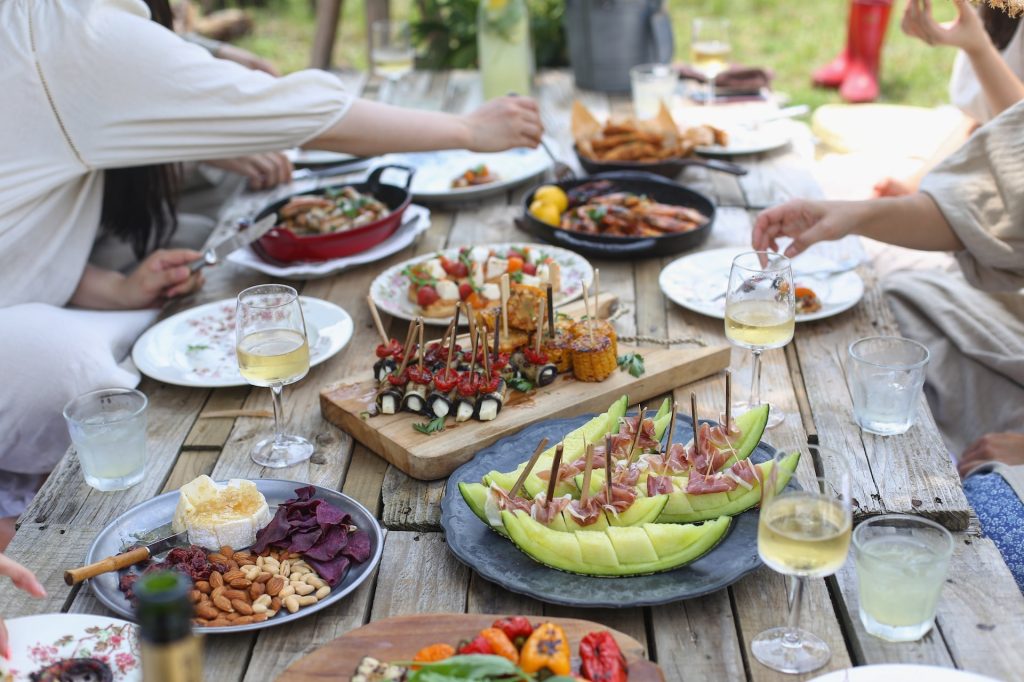 Boredom? In Palmas Del Mar, we don't know her. Here, life is an exhilarating carousel of activities. Fancy a game of golf? The sprawling greens await your swing. More of a Tennis or Pickle Ball enthusiast? The courts are ready for your ace. If you've always dreamt of a horseback ride by the beach, the equestrian center is where fantasies meet reality. When the nautical bug bites, the marina is your launchpad into the blue yonder. And when the sun kisses the horizon, what's better than an evening at the beach club?
Palmas Del Mar is a culinary treasure trove with many restaurants serving a storm of local and international flavors. There is much to choose from: Argentinian food, Mexican, Local Puerto Rican Cuisine or Italian & more. Yet, the delights of Palmas Del Mar extend beyond its recreational facilities.
The lifestyle here isn't just about living; it's about savoring a vibrant, tropical joie de vivre.
Palmas Del Mar isn't just a destination; it's an experience, an invitation to a lifestyle woven seamlessly into a breathtaking Caribbean tapestry. It beckons you to partake in its charm, immerse yourself in its natural beauty, and become a part of a community that welcomes you with open arms. So why resist? Will you answer its call? Palmas Del Mar is waiting.
Activities and Entertainment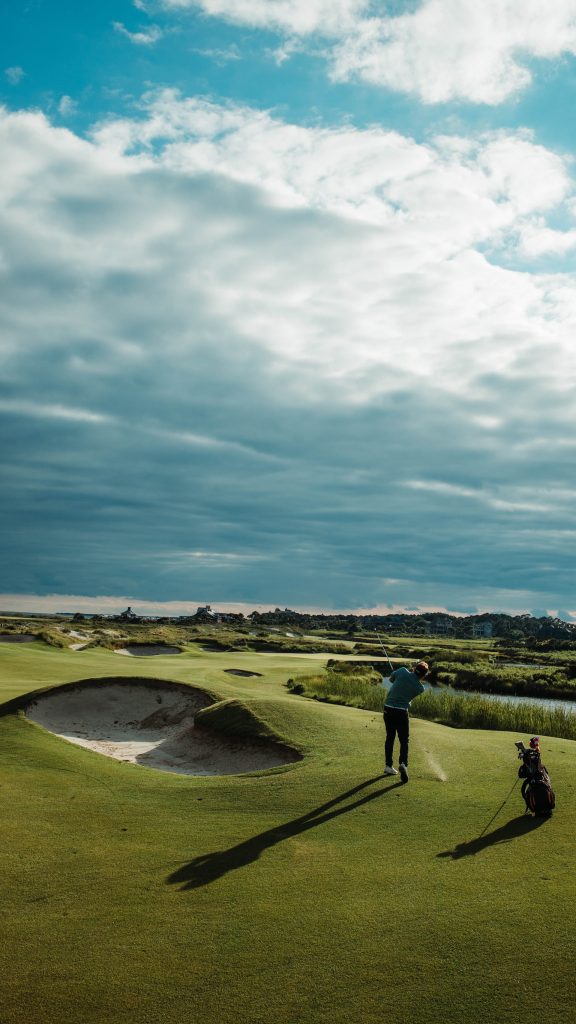 In Palmas Del Mar, we don't just seize the day; we wring every drop of fun out of it. The term' outdoor activities' gets a fresh spin, with options as diverse as the vibrant marine life. Hiking trails invite you to walk into breathtaking views, swimming experiences that could put mermaids to shame, horseback rides that bring out your inner cowboy, and sailing escapades that let you ride with the wind.
And that's just an ordinary Tuesday! The community calendar is jam-packed with activities and events that put a Caribbean spin on the word' entertainment.' These shindigs are not just parties; they're the lifeblood of a community that can turn every gathering into a vibrant celebration. Whether it's a music festival that makes your foot tap to the local rhythm or a cultural event that immerses you in the local lore, in Palmas Del Mar, entertainment isn't just an option – it's a way of life.
Palmas is a VERY active community, including activities like Yoga, Tai Chi, and even boot camps! Are you into sports? Tennis, PickleBall, Golf, Mountain biking, Basketball, Soccer, Running, Beach Volleyball, and many more options!
Are you a nature enthusiast? Grab your hiking shoes and embark on trails that meander through lush landscapes, opening up to stunning vistas. If water is more your element, dive into a world of aquatic adventure with swimming, snorkeling, and, if you're feeling courageous, a sailing trip in the open sea. For landlubbers who prefer four-legged friends, our equestrian center offers horseback riding experiences that make you want to trade your car for a trusty steed.
So, grab your bags and get ready for adventure. Palmas Del Mar is calling, and trust us; you'll want to pick up.
Visiting Palmas Del Mar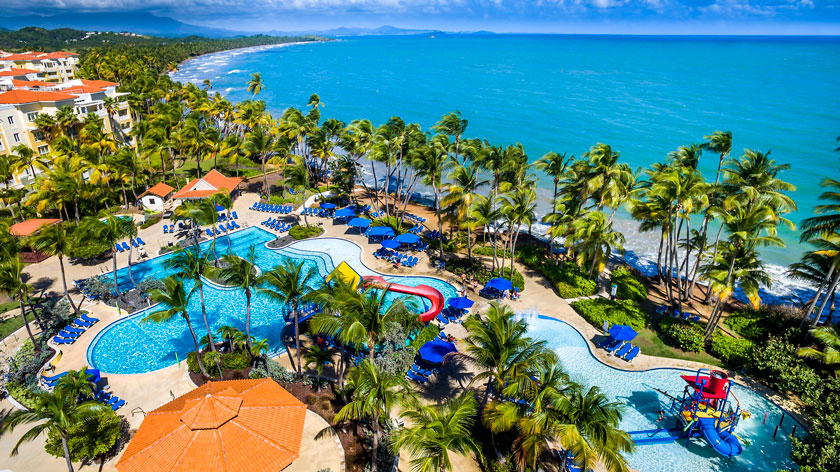 If you're planning a visit, kudos on your impeccable vacation taste! Now let's talk travel tips. Pack your love for adventure, your appetite, and a camera – you'll need it! Every nook and corner here demands to be photographed. As for the must-visit places, each corner of Palmas Del Mar Resort is a gem, but the beaches, the marina, and the golf courses are like the crown jewels in our tropical tiara.
You can stay at the Wyndham Hotel or take advantage of Palmas's attractive short-term rental options.
While it's tempting to lounge on the beach all day, carve out some time to visit the equestrian center or challenge yourself with a round of golf. And let's not forget about the local cuisine – a delicious mix of local delicacies and international favorites. Remember, this is a place that values relaxation as much as adventure. So schedule some downtime to soak in the serenity, whether a spa day or a hiking expedition.
The Residences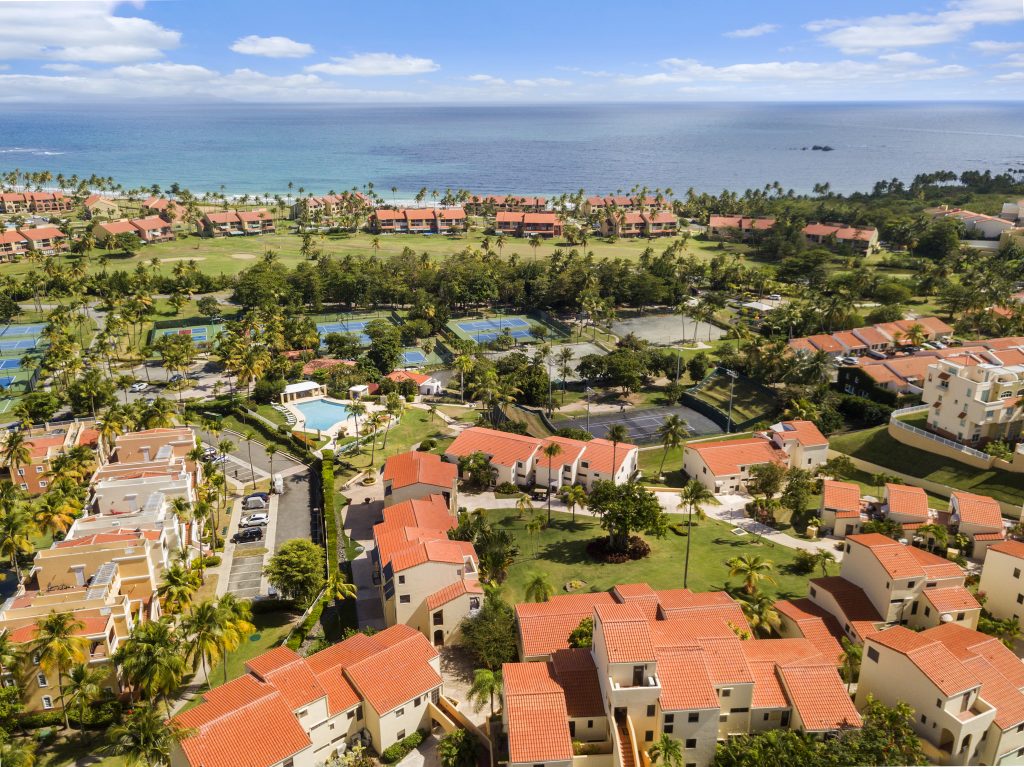 In Palmas Del Mar, home isn't just where the heart is; it's where your every housing fantasy takes concrete form. Our residences range from chic condos, perfect for the modern minimalist, to luxurious villas with the word 'opulence' all over them. Each dwelling is a symphony of style and comfort; the only thing better than the interior design is the view from the window.
These residences are architectural marvels, each offering a unique slice of paradise while sharing a common thread – stunning views of the Caribbean Sea. You'll notice the absence of noise and commotion, replaced by the symphony of rolling waves and rustling palm leaves. As you stroll through these residential neighborhoods, you'd be forgiven for thinking you've found the lost city of Atlantis, where tranquility isn't merely a trait but a way of life.
However, living in Palmas Del Mar isn't just about owning a beautiful home; it's about soaking in the tranquility that echoes the rhythmic lullaby of the ocean waves. This peaceful ambiance is paired with a level of safety that's harder to come by than a unicorn. In these residential areas, security isn't just a feature; it's a promise.
Living in Palmas Del Mar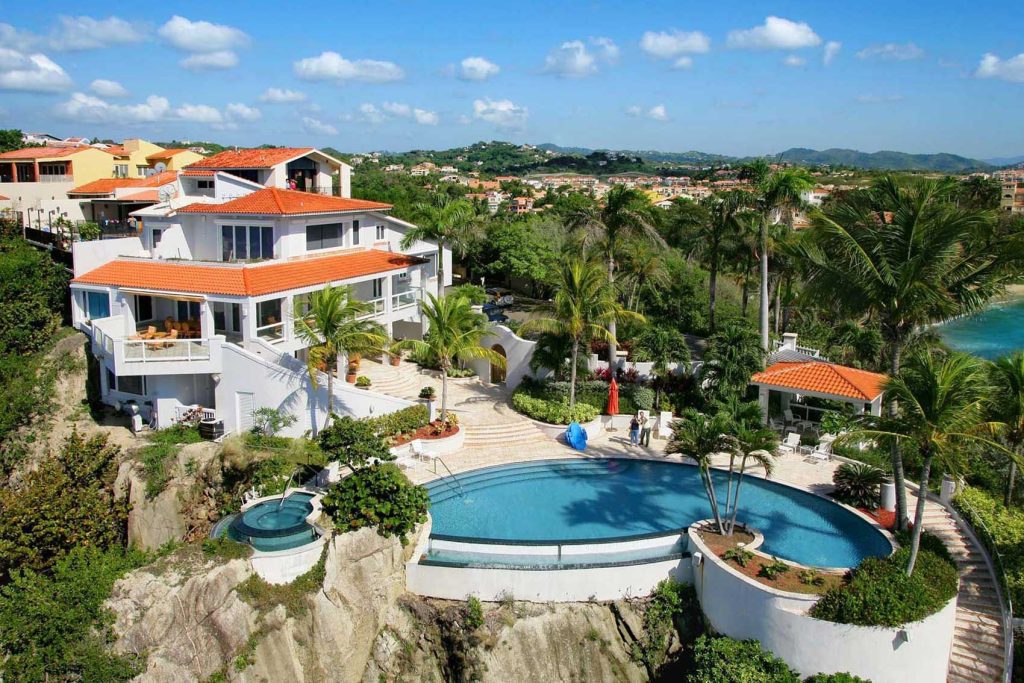 Living in Palmas Del Mar is like being on a permanent vacation where each day serves up a cocktail of Caribbean charm and modern lifestyle. The benefits? Where do we start? The beauty of the surroundings is just the cherry on top of a life that blends relaxation and recreation seamlessly. Picture a typical day. Morning coffee with a beach view, a jog through trails that resemble a postcard, lunch at a restaurant that your taste buds will want to write thank-you notes to, a sunset horseback ride, and finally, a nightcap under a sky studded with stars. No stress, no rush, just you and a life that feels like an endless summer.
What Are You Waiting For?
With its vibrant community, stunning residences, and a lifestyle that feels like living in a permanent fiesta, Palmas Del Mar is more than just a tropical paradise. It's a haven where natural beauty, adventure, serenity, and cultural richness intertwine. Whether you want to call it home or your favorite vacation spot, Palmas Del Mar is a place that will charm your socks off, leaving your footprints in the sand and taking a piece of your heart in return. And experience the magic of Palmas Del Mar for yourself. After all, the best stories are lived, not told.
So why just read about it? The turquoise waves are lapping at the shore, the tropical breeze rustles the palm fronds, and the Caribbean sun is painting the sky with shades of dawn. Palmas Del Mar is ready to write its next chapter. Are you prepared to be part of the story?