Below is a list of the upcoming events in Palmas Del Mar for November 2023. We update the list constantly as soon as we learn about a new event happening.
---
YoungLife Annual Turkey Trot
When: November 23rd, 9am
Where: Pterocarpus Forest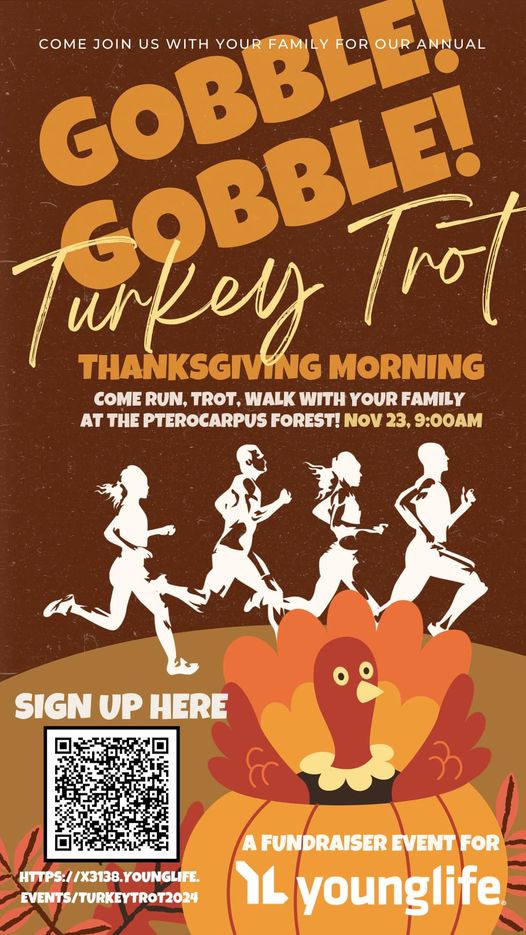 From The Amazing Younglife Team:

All ages are welcome since folks can just walk a bit, jog, or run the whole 1K or 5k! The point is to get outside for some fresh air, move your legs before you stuff yourself silly on Turkey & Pumpkin Pie and support Young Life & Wyldlife in our community! Sign up soon so we can know how many people to plan for: https://x3138.younglife.events/turkeytrot2024
---
PAC Member & Guest Tennis Tournament + Fun Activities
When: Saturday & Sunday, November 10th – 12th
Where: PAC Tennis Club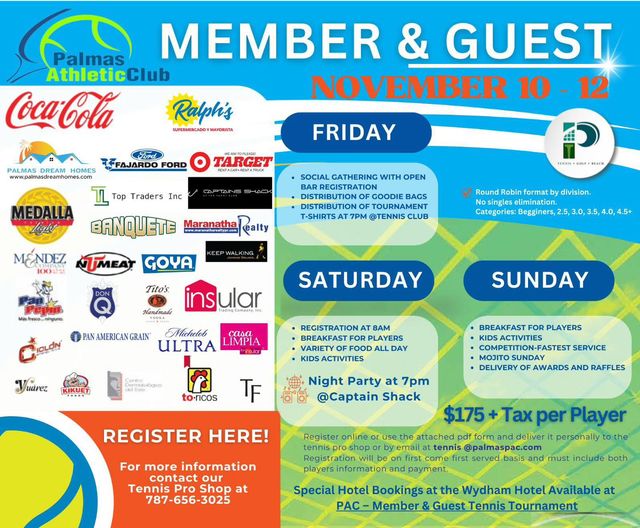 From The PAC Promo:
On Friday, join us for a social gathering with an open bar and distribution of goodie bags and T-shirts at 7 p.m. at the tennis club.
On Saturday, enjoy a breakfast for players, a variety of food all day, and a night party at 7 p.m.
---
PAC Member & Guest JUNIOR Tournament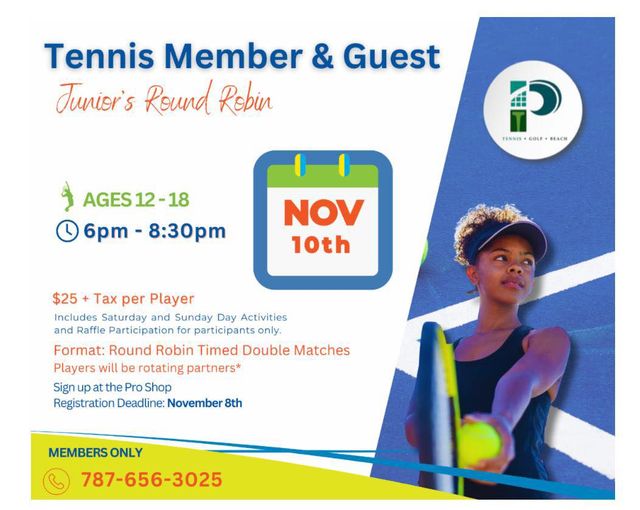 When: November 10th, 6 p.m. to 8:30 p.m.
Where: At the PAC Tennis Club
This event is designed for young tennis players aged 12 to 18.
The cost per participant is $25 and includes activities on Saturday and Sunday.
---
Tennis & Food Beginning Of Christmas Celebration
When: November 25th, starting at 5:30 p.m.
Where: At The Tennis Club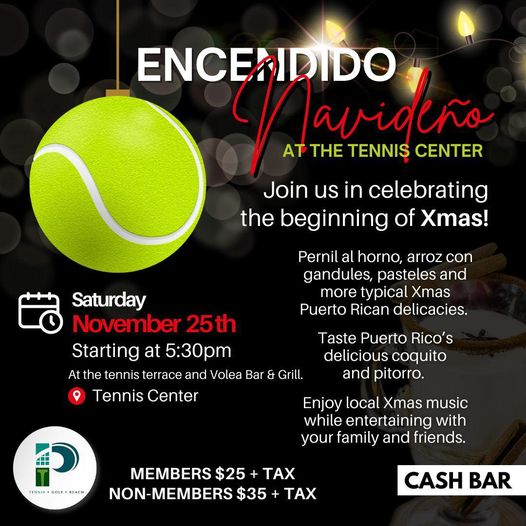 ---
Thanksgiving Brunch & Dinner Buffet at TROVA
When: Thursday, November 23rd, 11 a.m. through 9 p.m.
Where: At Trova Restaurant Inside The Wyndham Hotel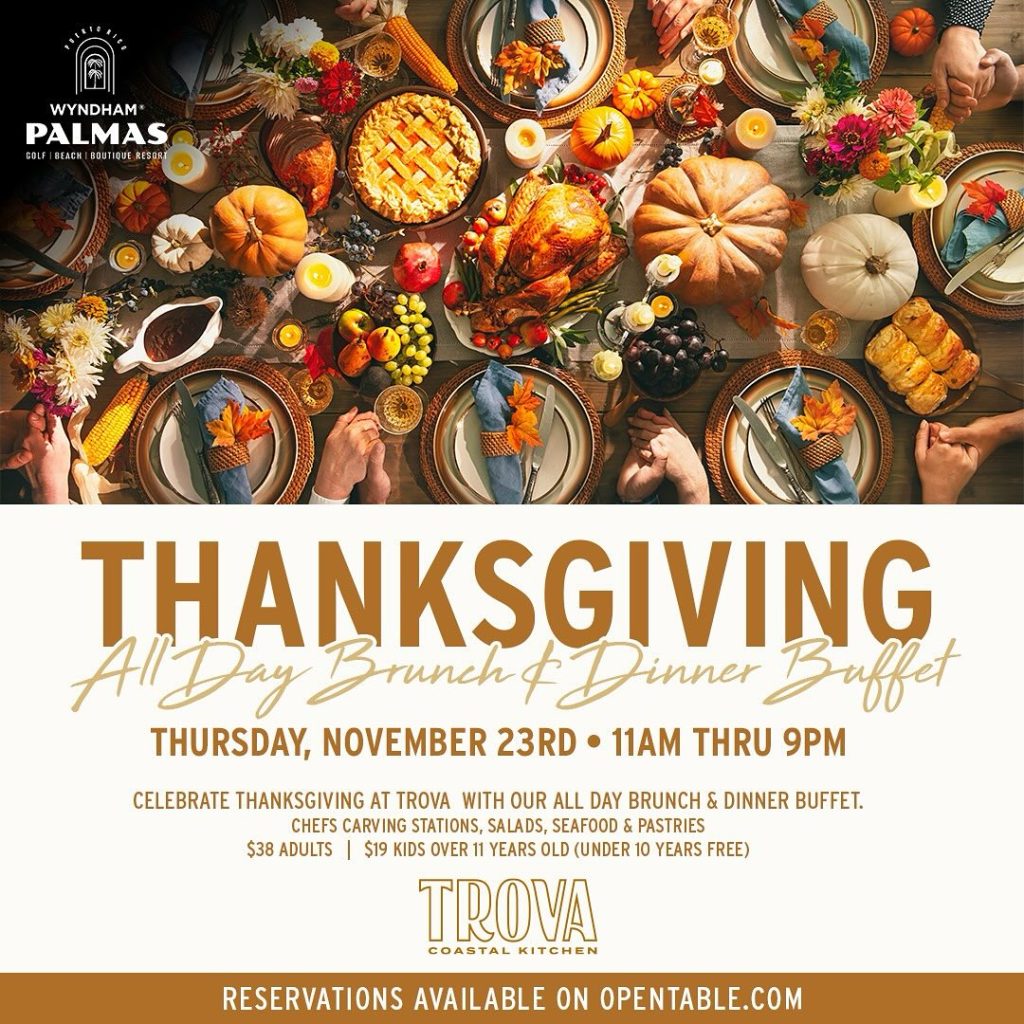 ---
Beginning Of Christmas Menu & Live Music
When: Friday, November 24th. 4 p.m. – Midnight
Where: Captains Shack at The Yacht Club Marina