Below is a list of the upcoming events in Palmas Del Mar for October 2023. We update the list constantly as soon as we learn about a new event happening.
Sunday, October 29th – Brunch at Chez Daniel.
Great Brunch in Palmas. Where: Country Club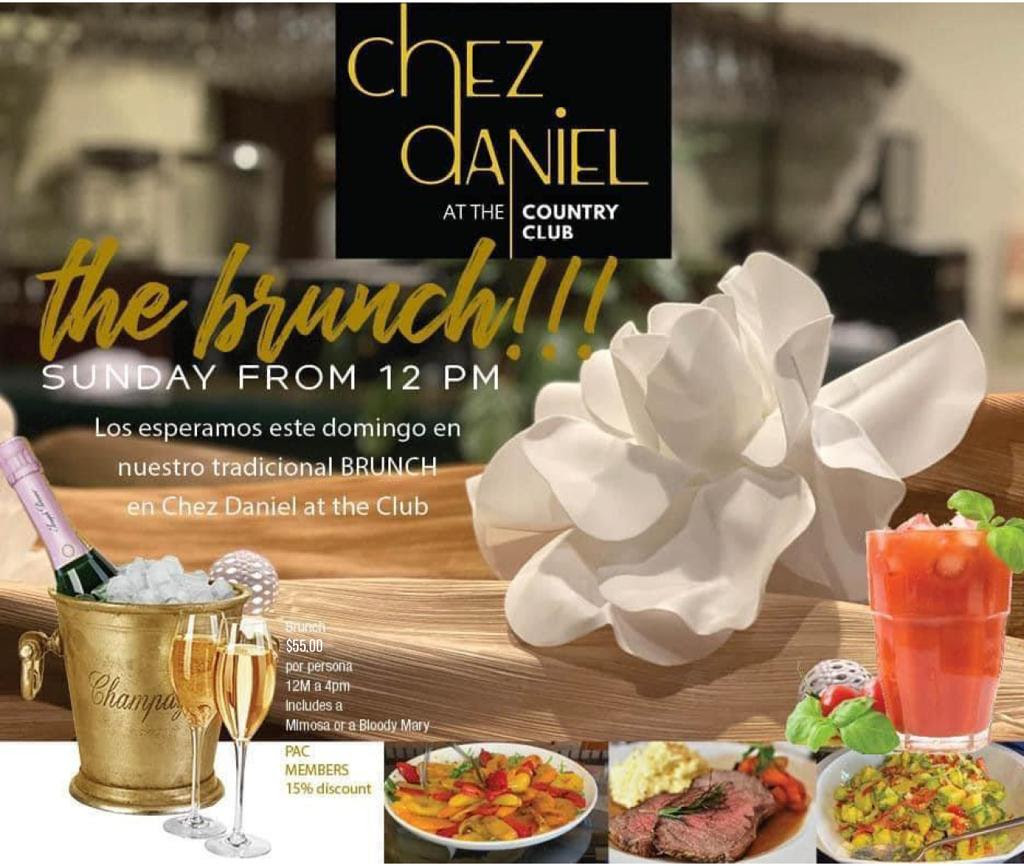 The Palmas Academy PTO Trunk or Treat at the School Elementary Parking Lot
(For Palmas Academy Families Only)
When: Tuesday, October 24th, from 4 PM until 6 PM.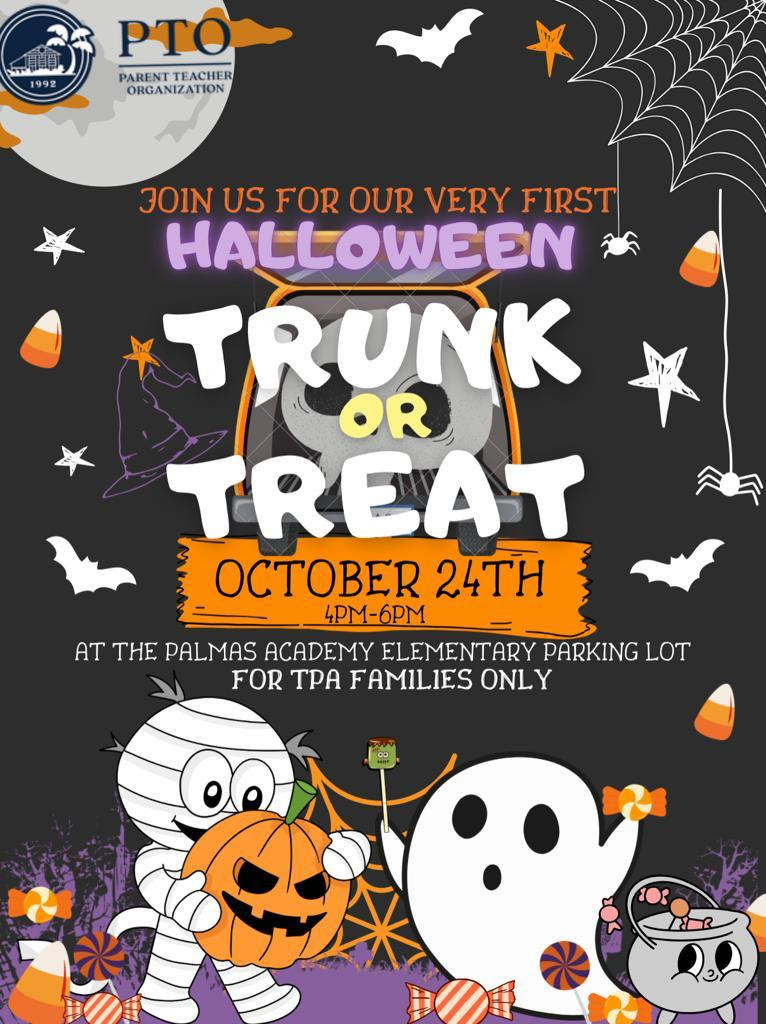 Kid's Trick Or Treat at the Beach Club.
When? Saturday, October 28th, from 11 AM to 4 PM.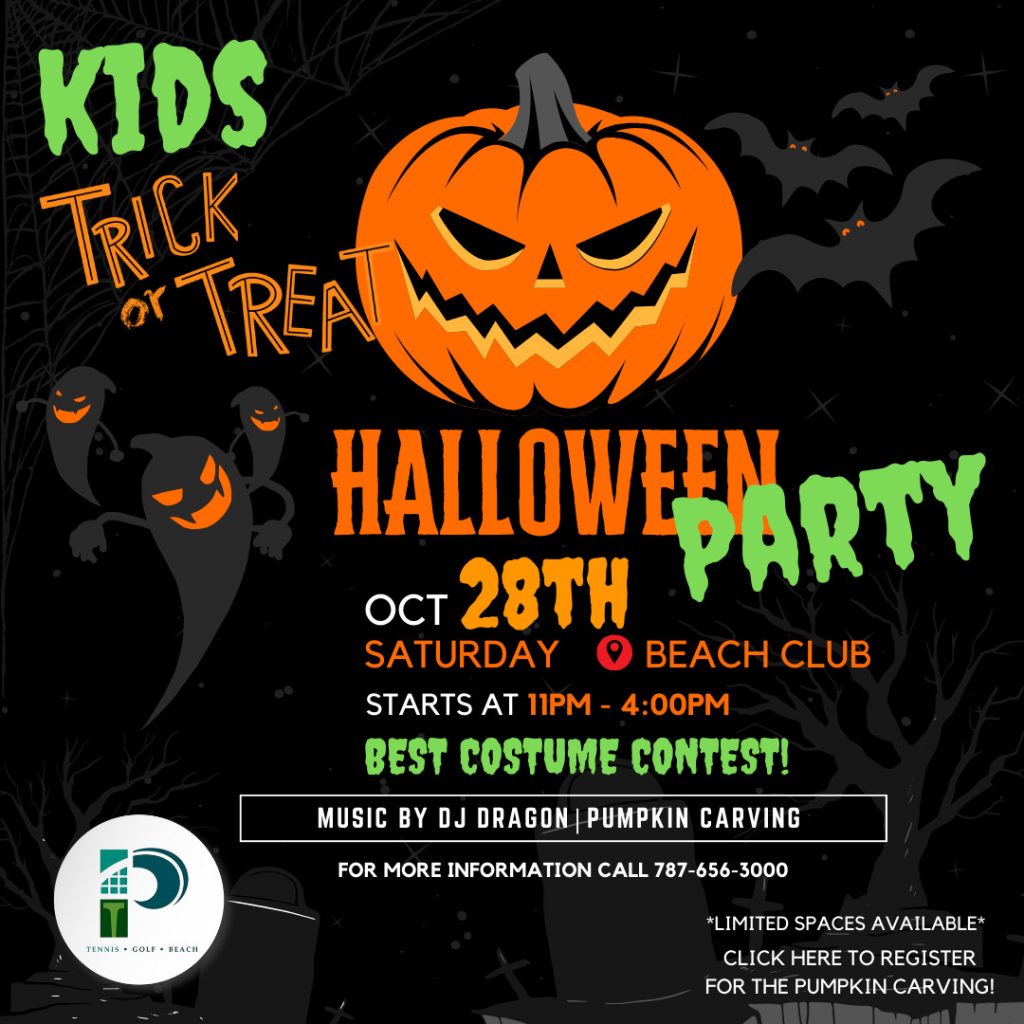 Halloween Tennis Classes for Ages 4-17 at the Tennis Club.
When: Monday, October 30th, 4 PM to 5:30 PM
Where: At The Tennis Club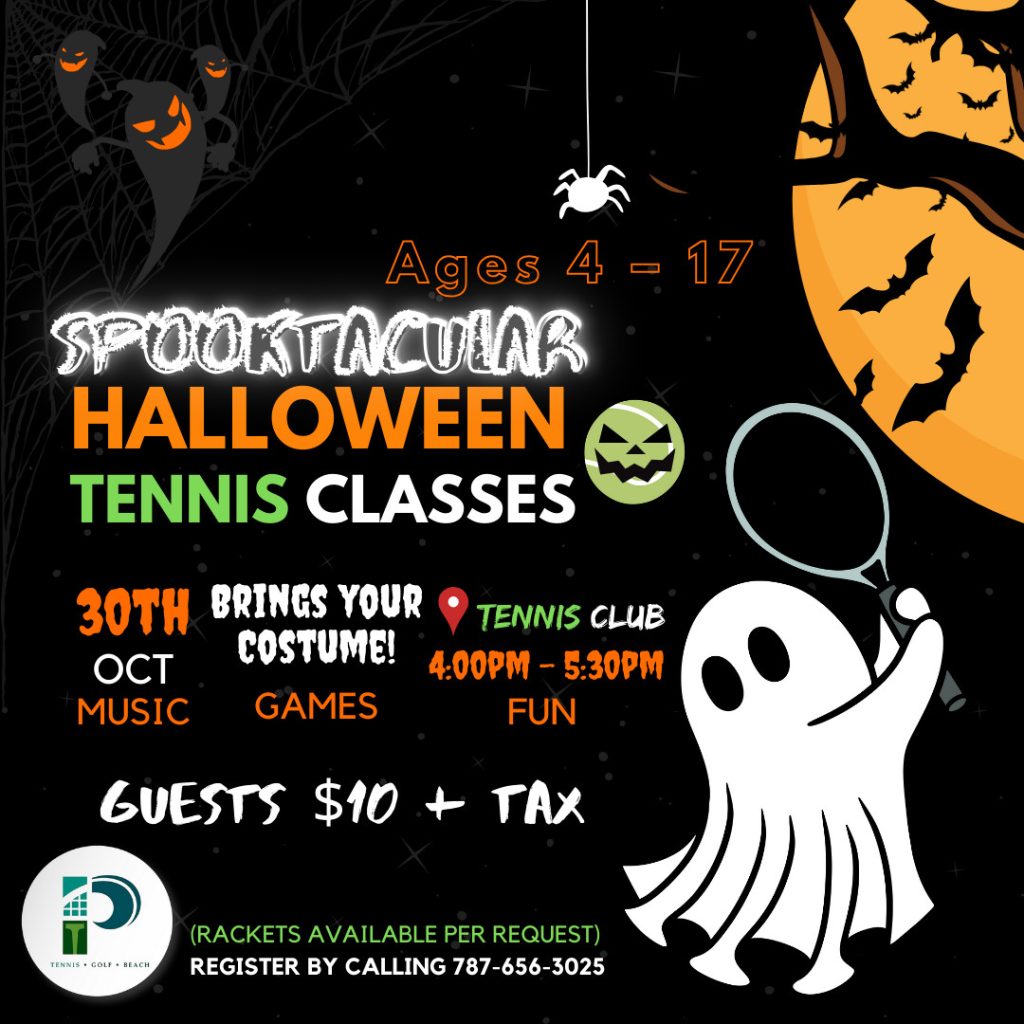 Adults Only Halloween Party at The Country Club.
When: Saturday, October 28th. 7:30 PM until Midnight
Where: At The Country Club
PHA Halloween Party
When: October 29th, 1 PM to 6 PM
Where: Palmanova Plaza